Industrial ceiling big fan HVLS Airpole Series
The overall design of Airpole Series is like anumbrella, with Engine series design concept, which makes the applications wider.
It is also humanized to be customized as users' requirements, making it harmonious with the surroundings, stylish, luxurious and modern.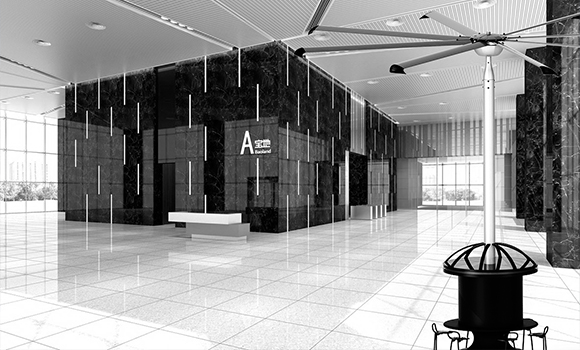 Ultimate industrial design
With powerful & imprssive design, KALE FAN is not only a functional product, but also a work of art to enhance space taste. Meanwhile, every user will have a deep impression of its features of energy-saving and pro-environment.
Our design group has added many humanized options for users. For example, we can customize fan color to meet user's architectural style. Of course, we also can add LED lights. We will try to meet users.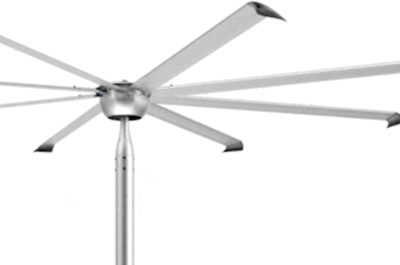 PMSM technology, with lots of excellent features, such as high speed or torque ratio, better dynamic performance, high efficiency, long service time, lower noise and wide speed range, is the highest level in HVLS industry around the world. With several years development and research, Kale has achieved the most advanced theory and technology of PMSM in HVLS industry and has applied in production. It has been proved that the quality performance of Kale products has surpassed quality performance abroad through actual comparison and reached international advanced level, showing Chinese wisdom and manufacturing capacity to the world.
Use SKF bearing, CNC high precision carving technology, high precision assembly, which guarantees the stability of transmission system and service life.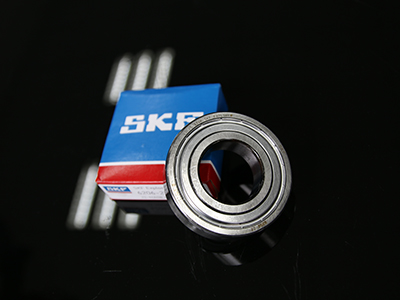 Adopt imported special high strength aircraft grade magnalium, PVFD processed in surface, and aerodynamics fan blade design. Kale new special patent——Kale Airfoil Blades, there is 3 sets strengthening support system inside, which increases the strength of fan blade and avoids the drop of fan blade tail and the loss and fatigue of fan blade to connecting pieces completely.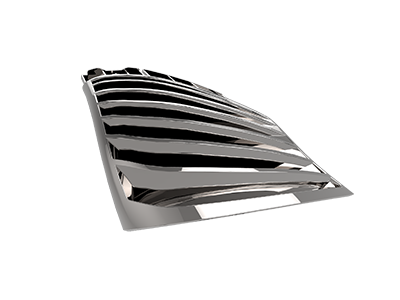 The kind of empennage is always seen among airplanes and motorcycle races, but it's not designed for beauty. Eddies will be formed in the end of the streamlined fan blade while airflow is running. With winglet, this part of energy loss will be avoided,fan will run steadily, which will bring economic effect.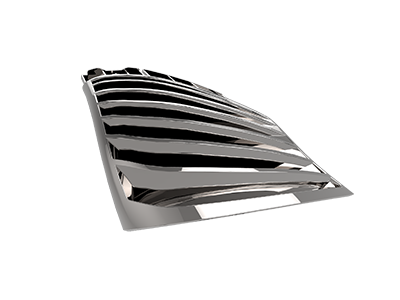 Parameters Industrial ceiling big fan HVLS Airpole Series
AIRPOLE SERIES(4.2m)
Brand:KALE
Size:14ft(4.2m)
Model:SHVLS-L8BAA42
Air volume:7550m³/min
Max speed:76RPM
Fan weight:
Power:0.41Kw
Full load current:2.0Amps/220V
Noise level:43dB(A)
AIRPOLE SERIES(3.6m)
Brand:KALE
Size:12ft(3.6m)
Model:SHVLS-L8BAA36
Air volume:6560m³/min
Max speed:90RPM
Fan weight:
Power:0.4Kw
Full load current:2.0Amps/220V
Noise level:41dB(A)
AIRPOLE SERIES(3.0m)
Brand:KALE
Size:10ft(3.0m)
Model:SHVLS-L8BAA30
Air volume:5530m³/min
Max speed:100RPM
Fan weight:
Power:0.3Kw
Full load current:2.0Amps/220V
Noise level:43dB(A)
AIRPOLE SERIES(2.4m)
Brand:KALE
Size:8ft(2.4m)
Model:SHVLS-L8BAA24
Air volume:4550m³/min
Max speed:120RPM
Fan weight:
Power:0.15Kw
Full load current:2.0Amps/220V
Noise level:42dB(A)
Installation Condition Industrial ceiling big fan HVLS Diamond Series
We have an experienced engineering team on elctricity, machanism and architecture who will provide the most reasonable installation plan for different structures according to stress analysis, and can install fans for qualified structures.
We all know that intallation is a very vital process, so during it, strict norms & installation standards and our profession must eliminate all your doubts.
1.Customized installation plan;
2.Well-equipped with life truck;
3.Rich experience to debug the level, height and balance;
4.Dynamic balance test,make sure to run steadily;
5.Fasteners with torque standard, achieve the best fastening;
6.Brief & scientific installation process.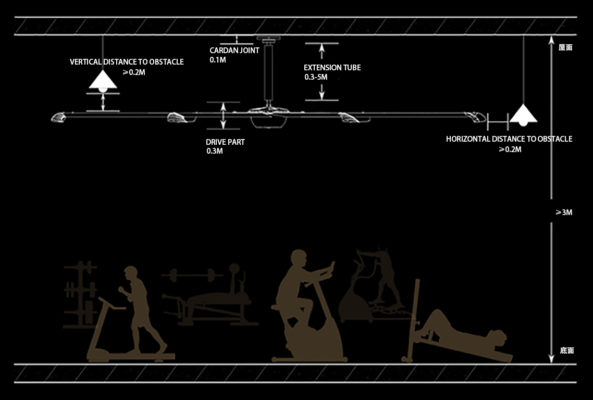 Applications ceiling big fan hvls AEOLUS SERIES
ApplicationSports Industry:fitness center, gym
Recreation and Entertainment:large amusement park, zoos & arboretums, children's playground
Traffic Hub:airport, high-speed rail station, bus station, metro station, wharf
Commercial Places:exhibition center, 4S shops, large terminal market, supermarket.
ApplicationSolid:use high-strength material, such as forged steel, aircraft grade aluminum, solid & safe.
Brilliant:use fluorocarbon paint technology, high gloss in appearance, brilliant under the light.
High capacity of heat-transmission:featured turbine air-suction effect, improving heat-dissipation.
Long-life:use the most qualified components, ensure more than 15-year service life.
Fancy:large-scale production, high-integrated, decline in cost, fancy but not expensive.
Video customer installed hvls industrial ceiling big fan
For further information please contact
ABPT JOINT STOCK COMPANY
Headquarters: 144/12 Co Linh – Long Bien – Hanoi – Viet Nam.

Showroom: Tan Quang Industrial Park – Van Lam – Hung Yen
Phone: (+84)024.38712588 | Fax: (+84)024.38751133
Hotline: (+84)91.682.6833 | Email: kalefansvn@gmail.com